Interactive Live Streaming
Agora Interactive Live Streaming allows you to add live video and voice interactive streaming to any online experience.
Enabled by Agora's Video SDK, Interactive Live Streaming gives you full control over the streaming experience from a standard one-to-many stream to a highly-interactive live event. You can extend the SDK with functionality like analytics and content moderation or explore Extensions Marketplace to quickly activate noise canceling, face filters, and more.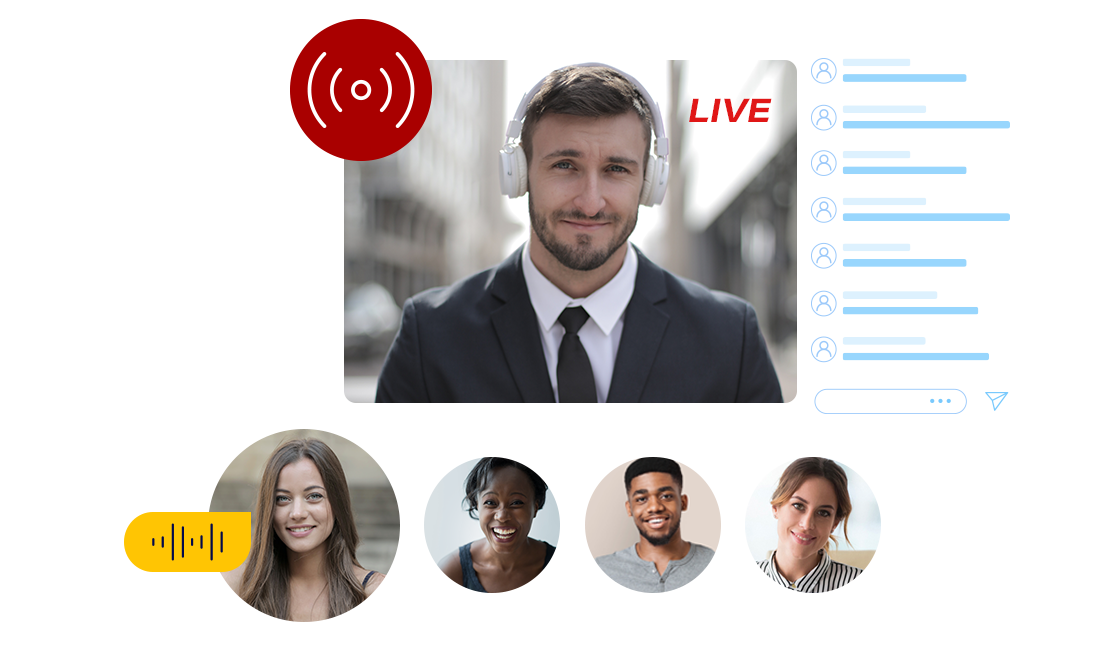 Product Features
Interactive streaming at scale
Stream high-quality interactive events to millions of participants and seamlessly promote audience members to speak.
Customizable levels of interactivity
Choose between streaming with Standard low latency (1,500 – 2,000 ms) or with Premium ultra-low latency (400 – 800 ms)
Dual video live streams
Use dual-video streaming to deliver video at both high and low bitrates for large audiences with mixed devices and disparate network conditions.
Cross-channel co-hosting
Share the stream between up to four channels to create competitions or co-host modes among hosts from different channels.
High-quality audio and video
Stream adaptive bitrate HD video and a 48kHz audio sampling rate for full-sound bandwidth capture.
Add-ons and extensions
Add powerful real-time features like whiteboarding, analytics, face filters, content moderation, and more.