Broadcast Streaming
Agora Broadcast Streaming allows you to live stream to large global audiences with the highest quality and reliability.
Enabled by Agora's Video SDK, Broadcast Streaming gives you full control over the one-to-many streaming experience that doesn't require high interactivity. Broadcast Streaming offers flexible customization, ease of implementation, and reliable network quality to provide your users with a fantastic experience. You can extend the SDK with additional functionality like analytics, or explore our Extensions Marketplace for content moderation and more.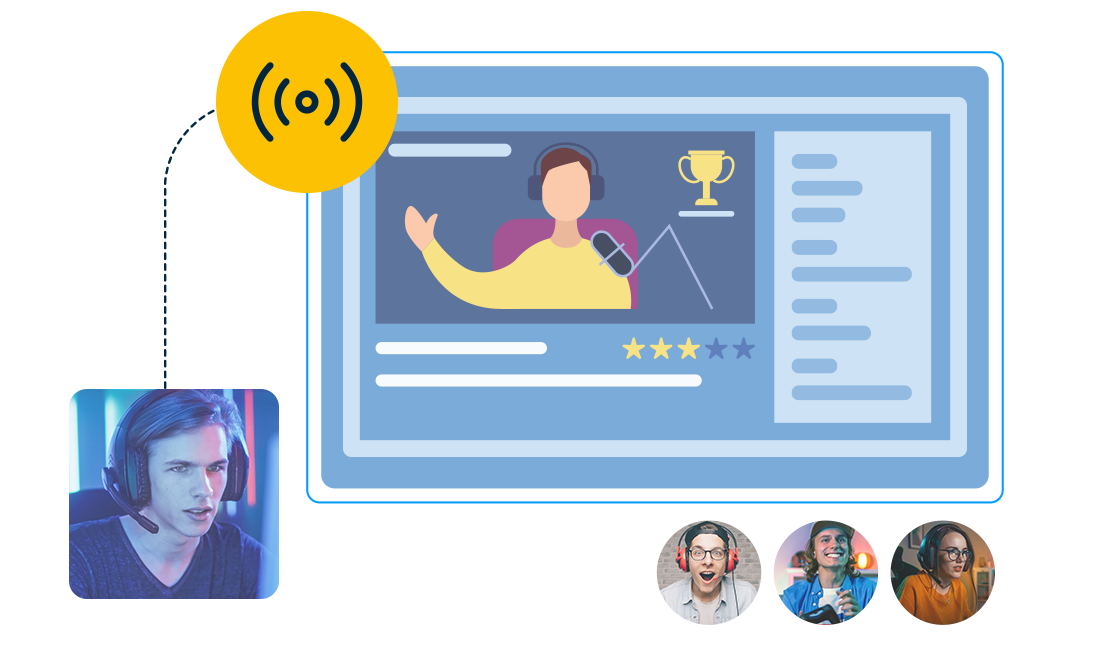 Product Features
Highest-quality video and audio
Stream with consistent quality, free of stutters, jitters, or lag—even under challenging network conditions—with high-fidelity audio up to 192kbps and video up to 4K and 60fps.
Global coverage
Reach users in over 200 countries and regions with Agora's global real-time network. The network intelligently routes and accelerates streaming traffic to ensure reliability everywhere.
Simple recording
Easily record your live stream in the cloud or on-premises to save for future playback or on-demand viewing.
Reliable stream pulling
Pull streams into your channel with maximum reliability thanks to the dynamic selection of access points and rapid regional switching by access failure.
Easy-to-add extensions
Integrate engaging AI-powered features like AR facial masks, beautification, spatial audio, and more with just a click and a few lines of code.
Real-time troubleshooting
Track detailed quality, performance, and usage metrics in one dashboard, allowing you to quickly identify and fix quality issues in real time while maximizing quality of experience.