Broadcast Streaming (Beta)
Agora Broadcast Streaming enables you to one-way stream to larger audiences by integrating with Content Delivery Networks (CDNs).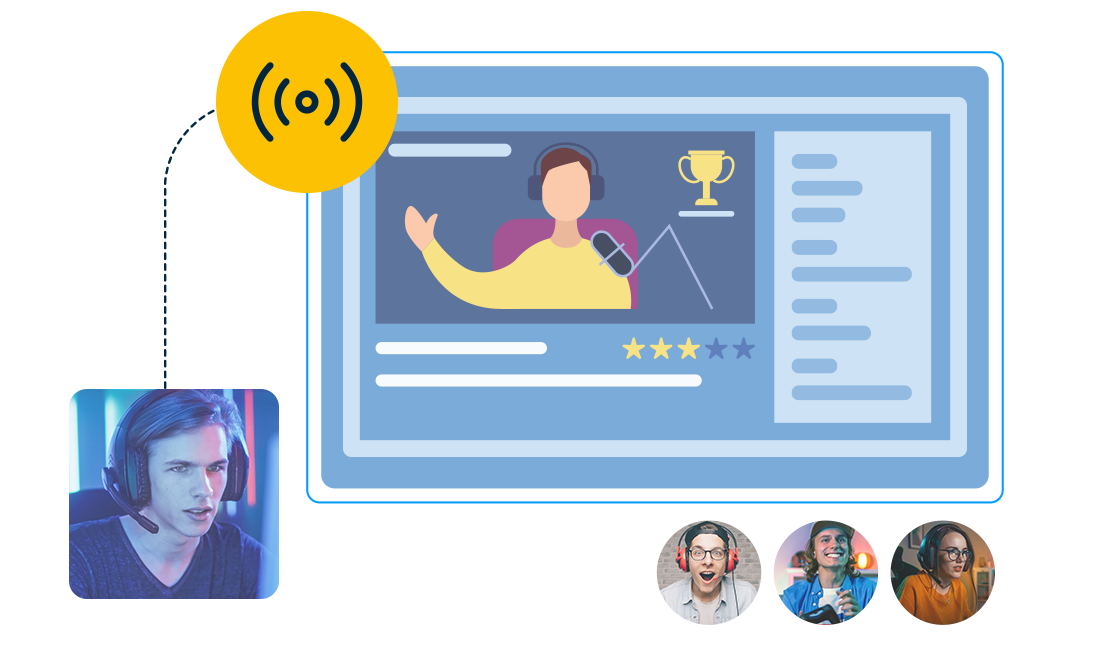 Product Features
Stream processing and distribution
Includes processing ability for transcoding, screenshots, content moderation, and watermarking with multiple protocols and formats for stream injection and distribution
Cloud recording
Record streams with customized configurations in various formats, such as HLS, MP4, and FLV.
Performance-based routing
Optimized distribution and routing based on Agora's real-time network and playback quality data.
Analytics and monitoring
Access to end-to-end operation data for quality control, operation status monitoring, and decision-making processes.
Advanced security
Token authentication for stream URLs, configurable IP  blacklists and whitelists, and hotlink prevention via prevention via HTTP referrer header.
Global coverage
Access to multiple CDN service providers regardless of location or telecom carrier.