This page introduces how to submit a ticket in Agora Dashboard.
Follow these steps:
Log in Agora Dashboard, click Support in the top navigation menu to go to Agora Support Center.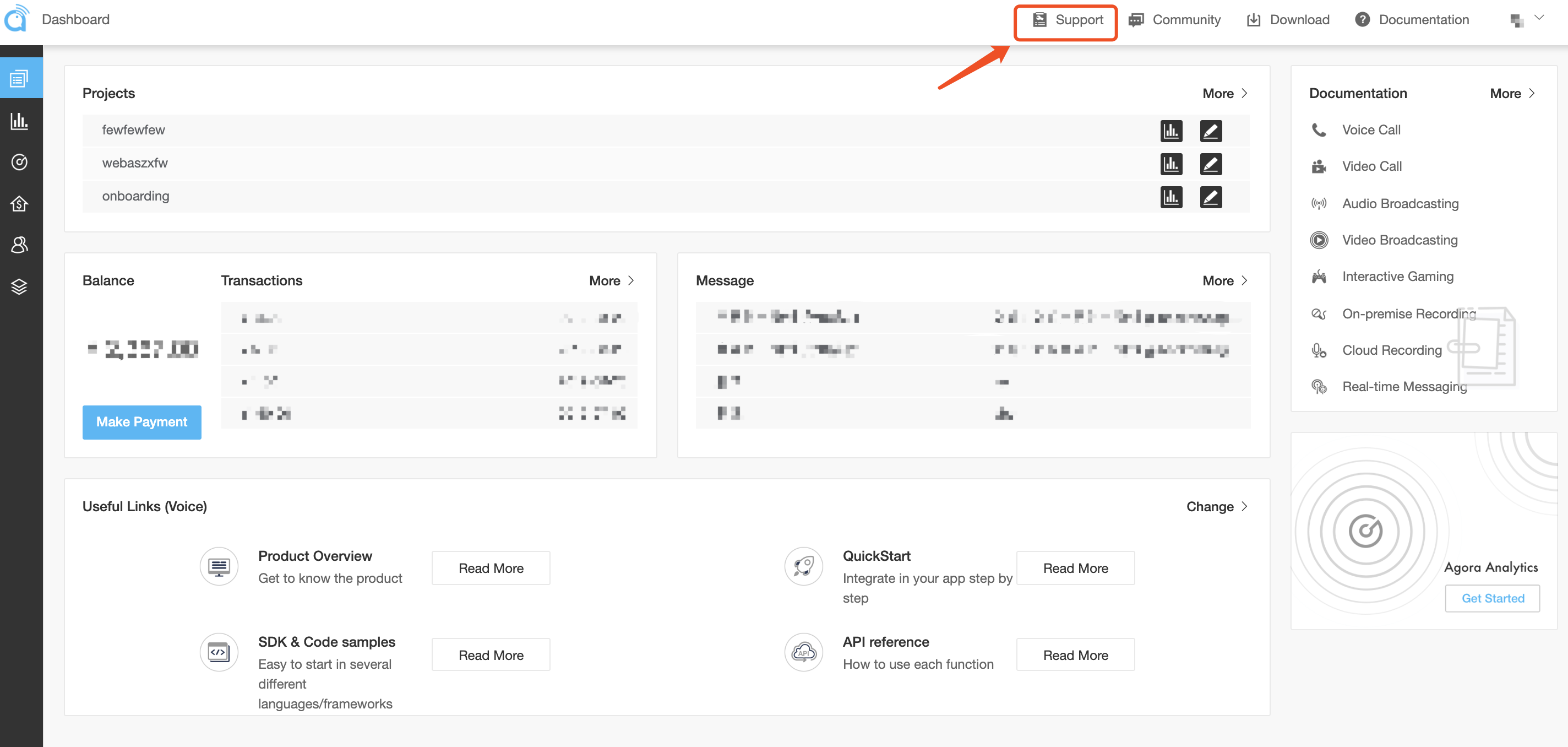 Type in your question or keywords to see if the question has been answered.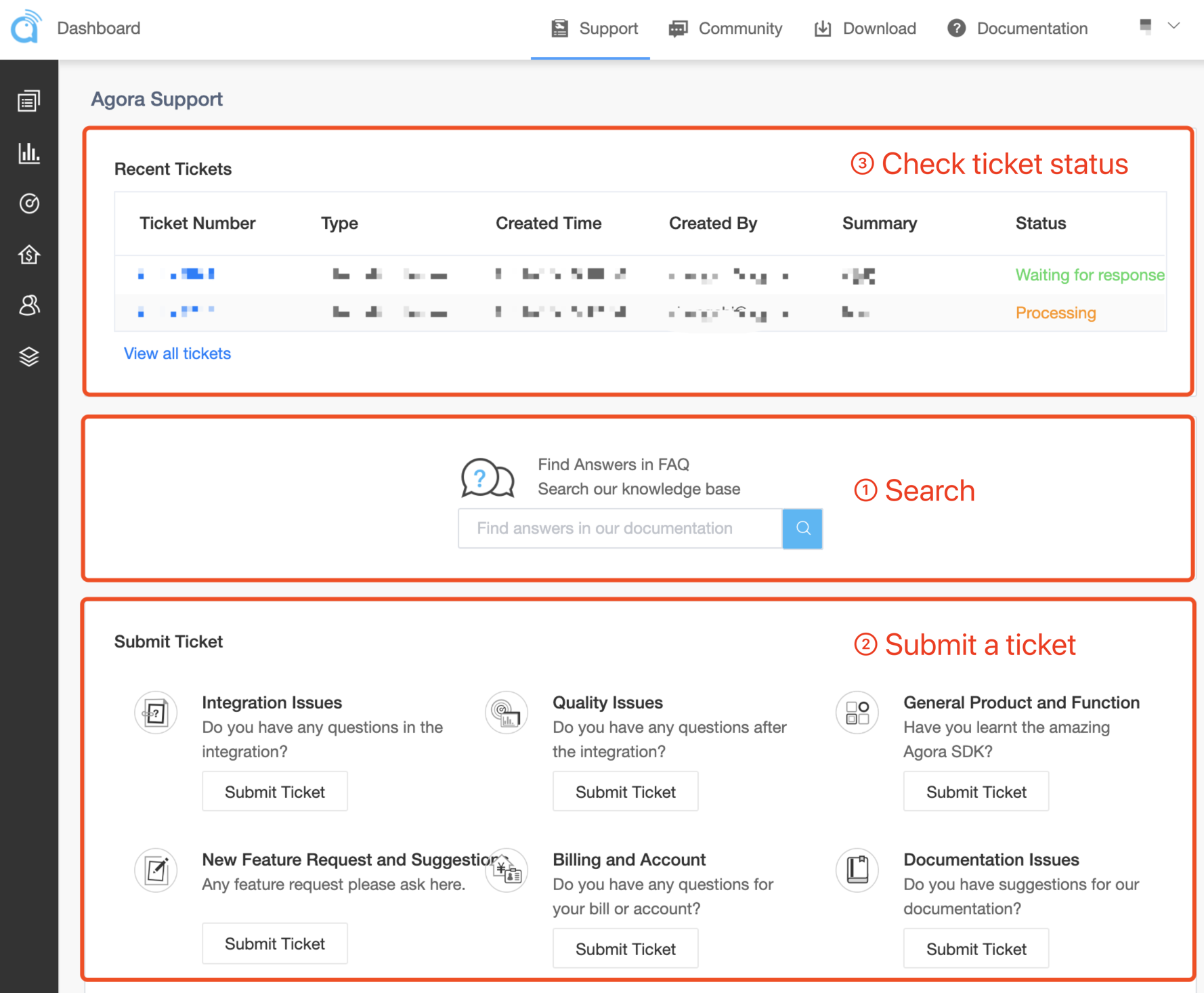 If you cannot find your answer, select a category and submit a ticket to Agora's customer support.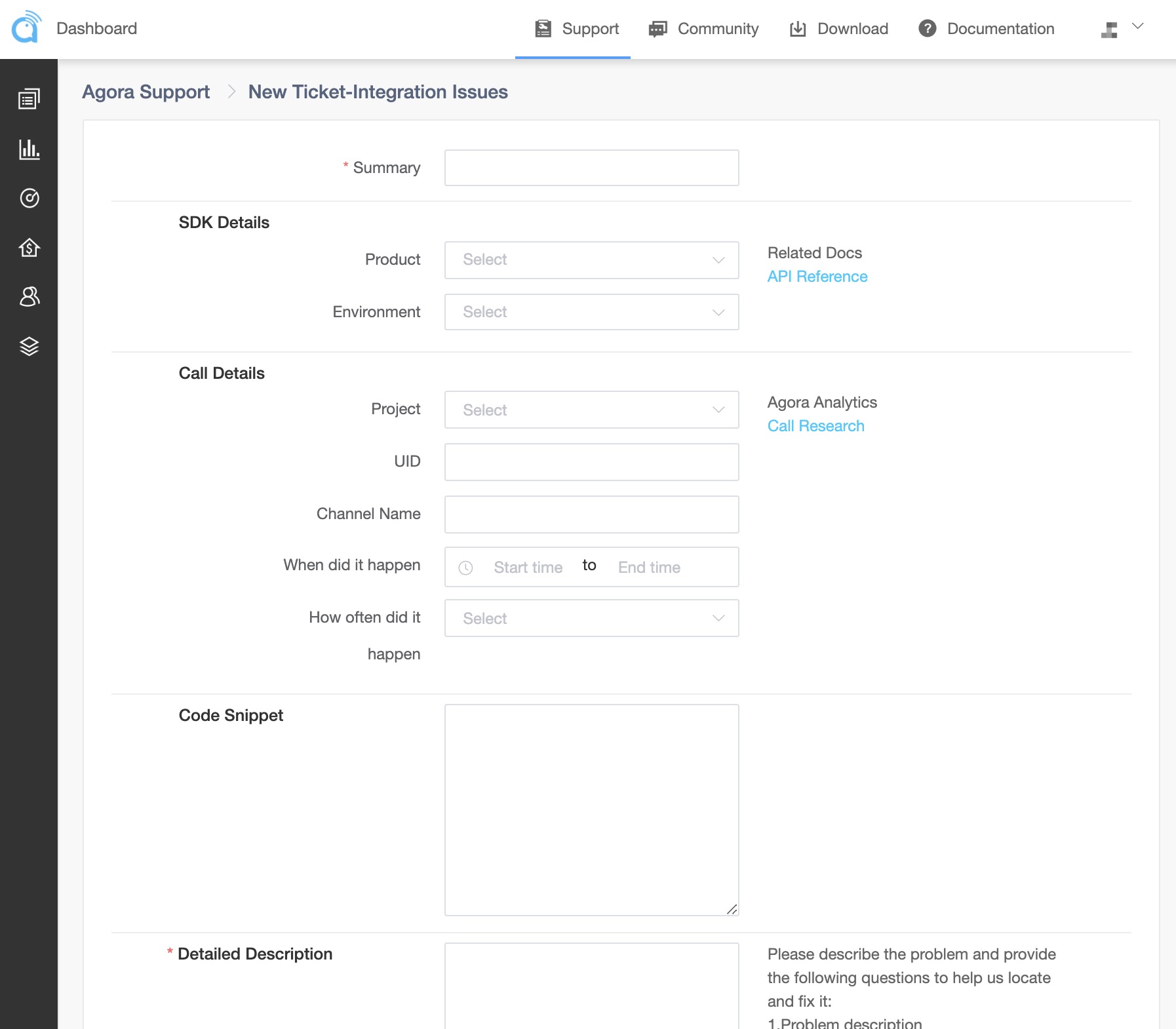 Track the status of your ticket in the Agora Support page.