This page shows how to create an Agora account and change the account settings.
Create an Agora account
To create an Agora account, follow these steps:
Fill in your email and password. We collect other information, such as your name, company, product interest, platform, and industry, to customize our services for you.

Verify your phone number to secure your account.
Congratulations! You've created an Agora account. Now, you can sign in Dashboard, create your first Agora project, and try real-time communication.
Change your settings and password
Sign in Dashboard, click Account Name > Setting in the top navigation menu.
You can add, edit, or delete your personal information and change your password on this page.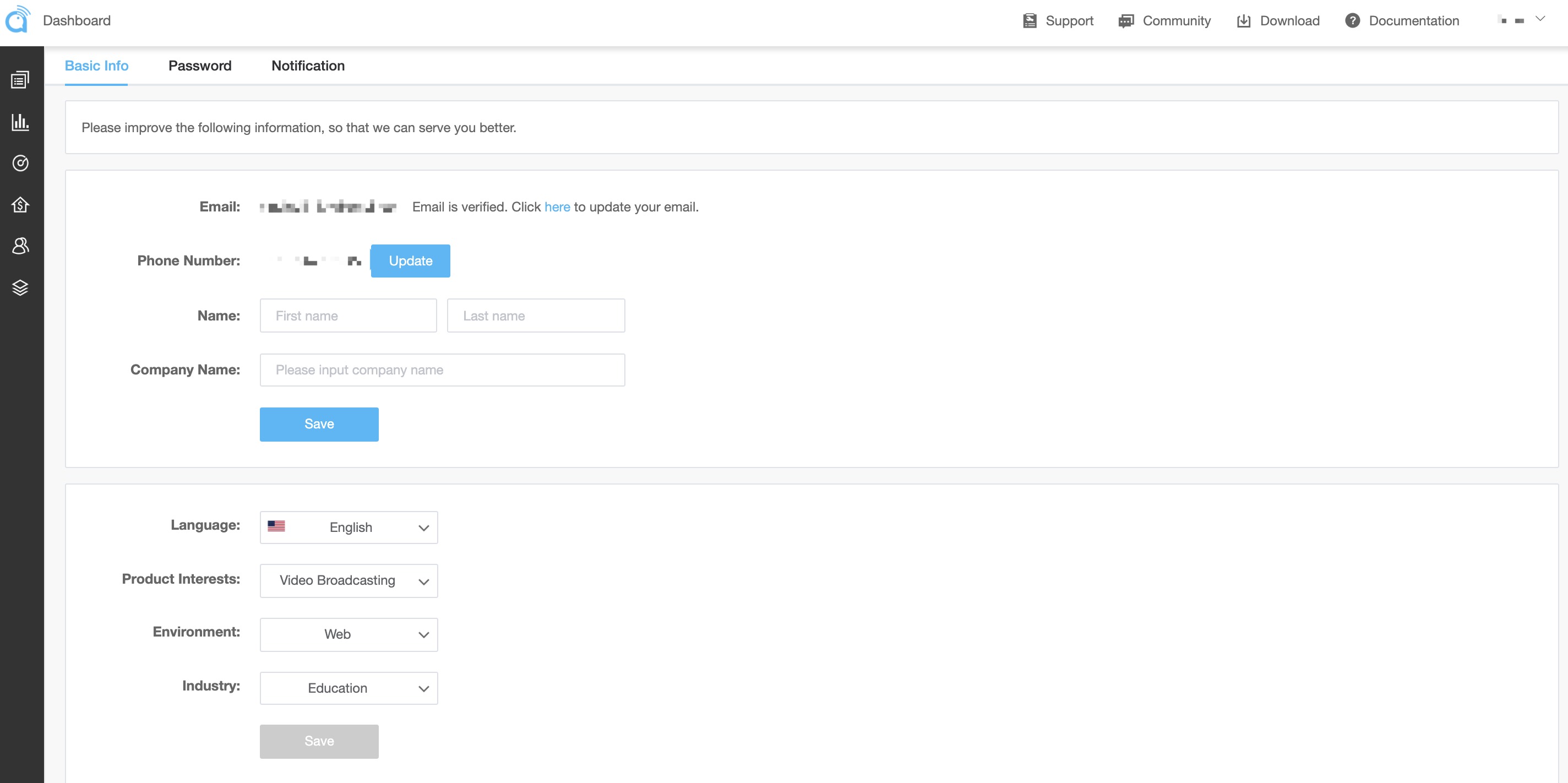 Reset your password
If you forget your password, follow these steps to reset it:
Click Forget password.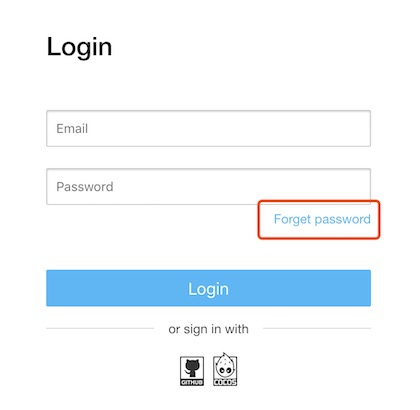 Fill in your email address, and we will send you an email.
Sign in your email and follow the steps to reset your password.