Agora Console is the unified portal for you to configure, purchase, and manage Agora products and services. This page introduces the main features of Agora Console.
Overview dashboard
After logging in to Agora Console, you see the overview dashboard. The dashboard displays a summary of important statistics and provides quick access to projects, billing, documentation, and code samples.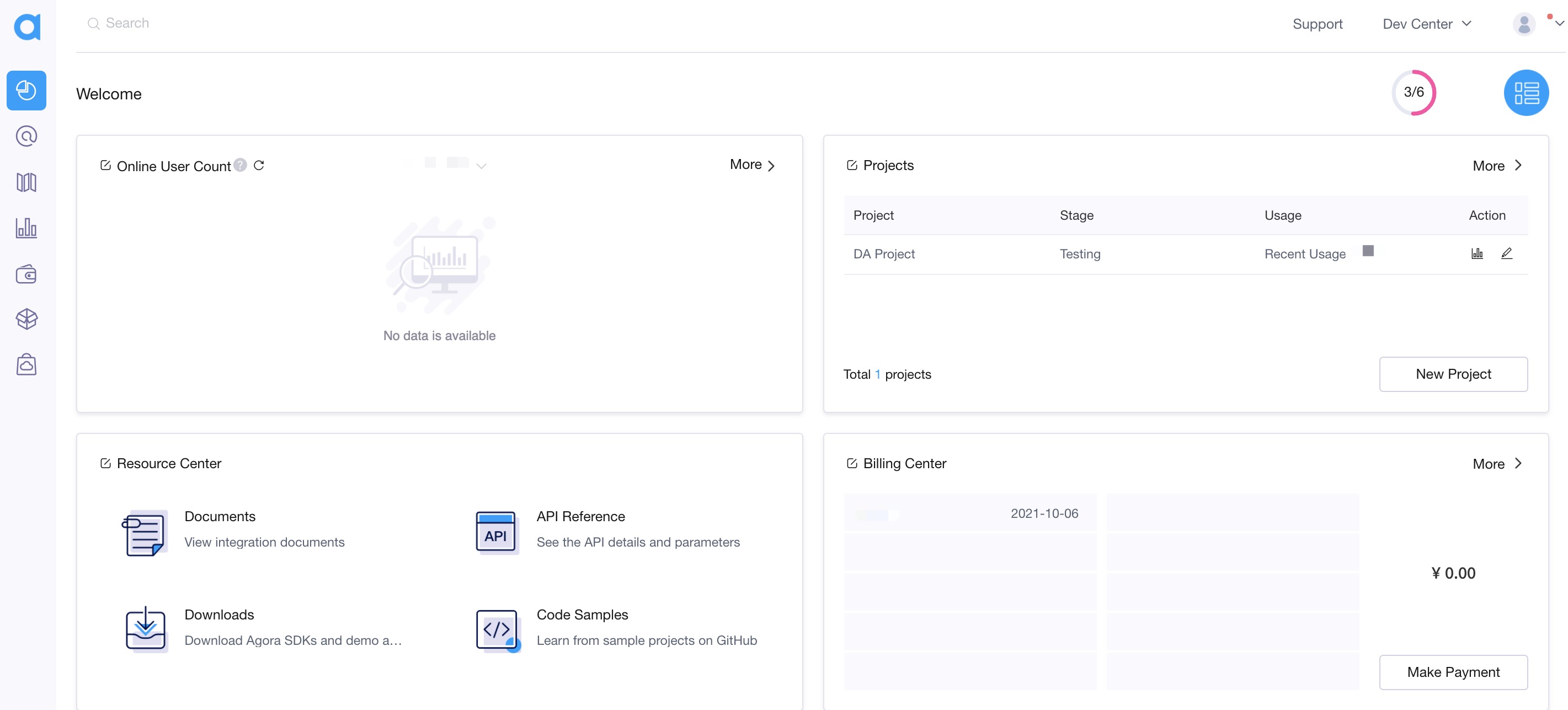 Features
Console provides the following main features:
Create and manage projects
Create a project, and get the App ID and app certificate to generate an RTC temporary token. See Create and Manage Projects.
Check usage
Check the usage amount generated by each project or all of them. See Check Usage.
Manage members and roles
Add members to your account, and set them as different roles with specified permissions. See Manage Members and Roles.
Billing center
Add money to your account, view your transactions, and make withdrawal requests. See Billing Center.
Submit a ticket
If you have any questions about Agora products, click Support in the top-right corner to submit a ticket.

Agora Analytics
Track and analyze the usage and quality data of real-time communication products through highly visualized reports in order to spot issues and find root causes. Learn more.
Console RESTful APIs
Generate a set of Customer ID and Customer Secret to ban users, check usage, and query online statistics from the server. See Console RESTful APIs.
Agora Extensions Marketplace
Gain access to extensions that rapidly add fun features to your app on top of Agora v4.0.0 Preview SDKs. Learn more.