Chat
Agora Chat enables you to integrate private and group messaging into your applications. Enabled by Agora's Chat SDK, Chat gives you the ability to build full-featured messaging experiences for your users.
Complementing Voice Calling, Video Calling, Broadcast Streaming and Interactive Live Streaming, Chat enables you to add customized messaging to your real-time experiences. Chat also supports third-party extensions like emojis, GIFs, and stickers to enhance the experience for your users.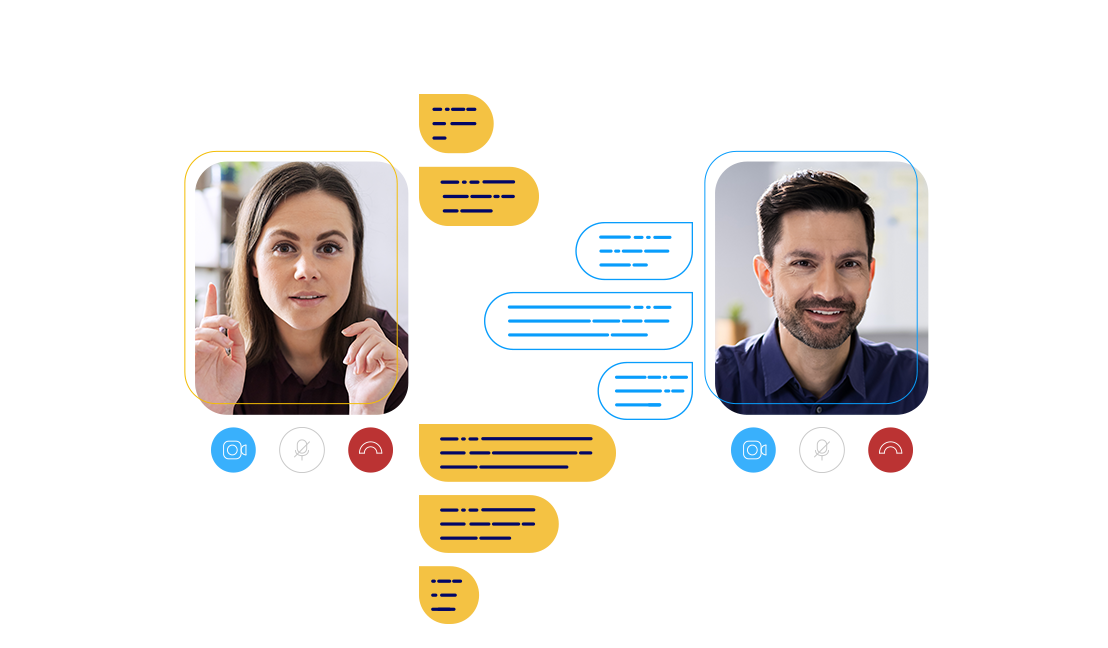 Product Features
Rich media messages
Support emojis, GPS locations, structured messages, push notifications, and rich-media files with auto-generated thumbnails with Agora's chat API service.
Scalable cross-platform messaging
Integrate chat signaling, one-to-one private chat, or feature-rich group chat at scale with our chat SDK for mobile and desktop.
Message essentials
Allow offline messaging, message recall and delete, read receipts, presence and typing indicator, push notifications, and exporting chat history.
Security and compliance
Build a secure chat application with TLS/SSL and file encryption and ensure data privacy compliance by allowing users to erase their personal data.
Content moderation
Protect users from unwanted profanity, spam, and inappropriate images or text with robust content moderation built into the chat platform.
Message translation
Enable auto, on-demand, or push translation so your users can chat in their preferred language.