An Agora account gives you access to the Agora Dashboard, which is your home for using Agora products.
Create an Agora Account
Click on the Sign up button in the upper right corner of www.agora.io/en/ to begin your signup process.

When you create an Agora Account, we ask for some personal info, which help make our services more useful.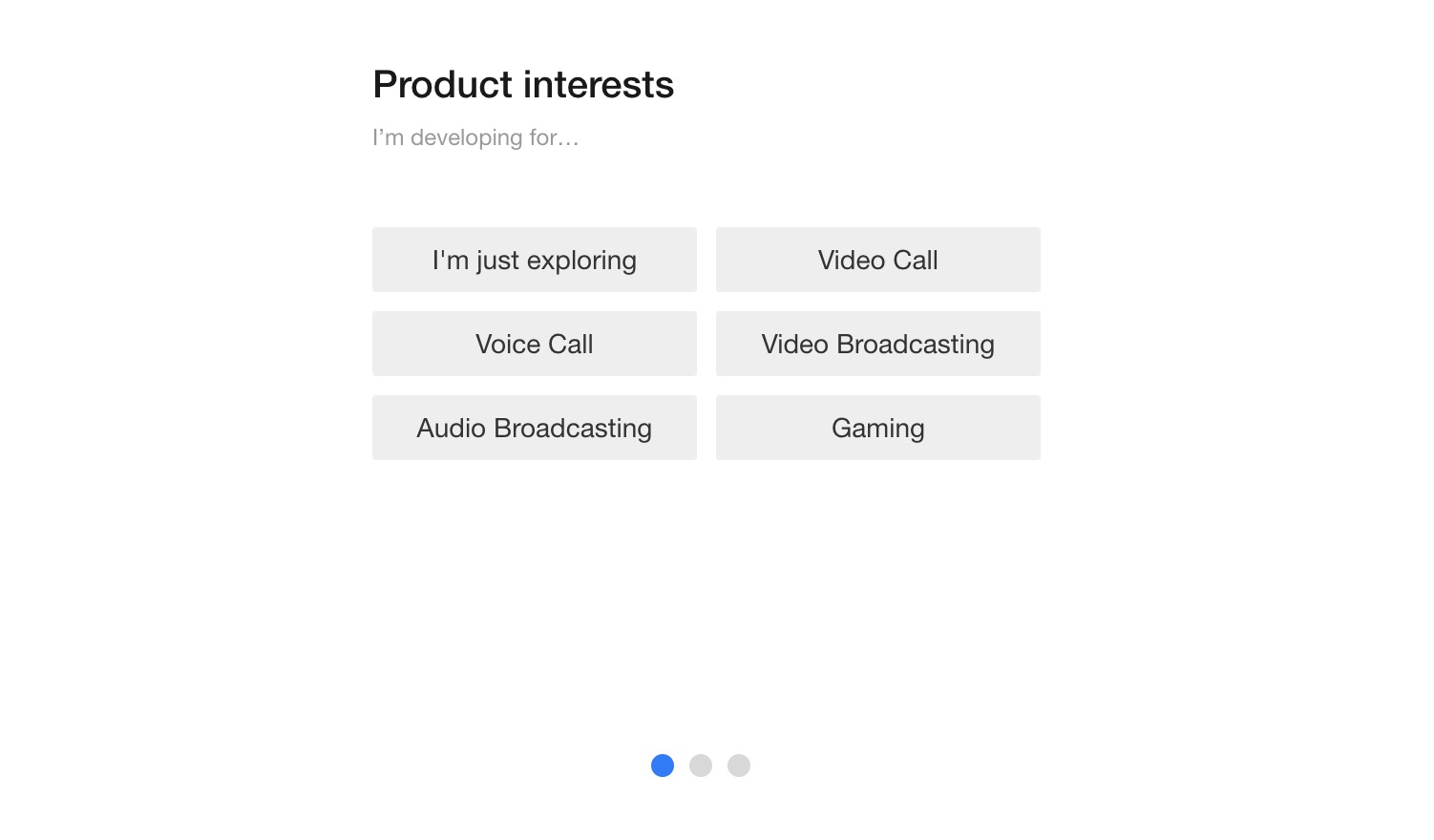 Reset Your Password
If you forget your password, click here and follow the steps to recover your account.